Announcements
Deacon Ordination
09/15/2019 -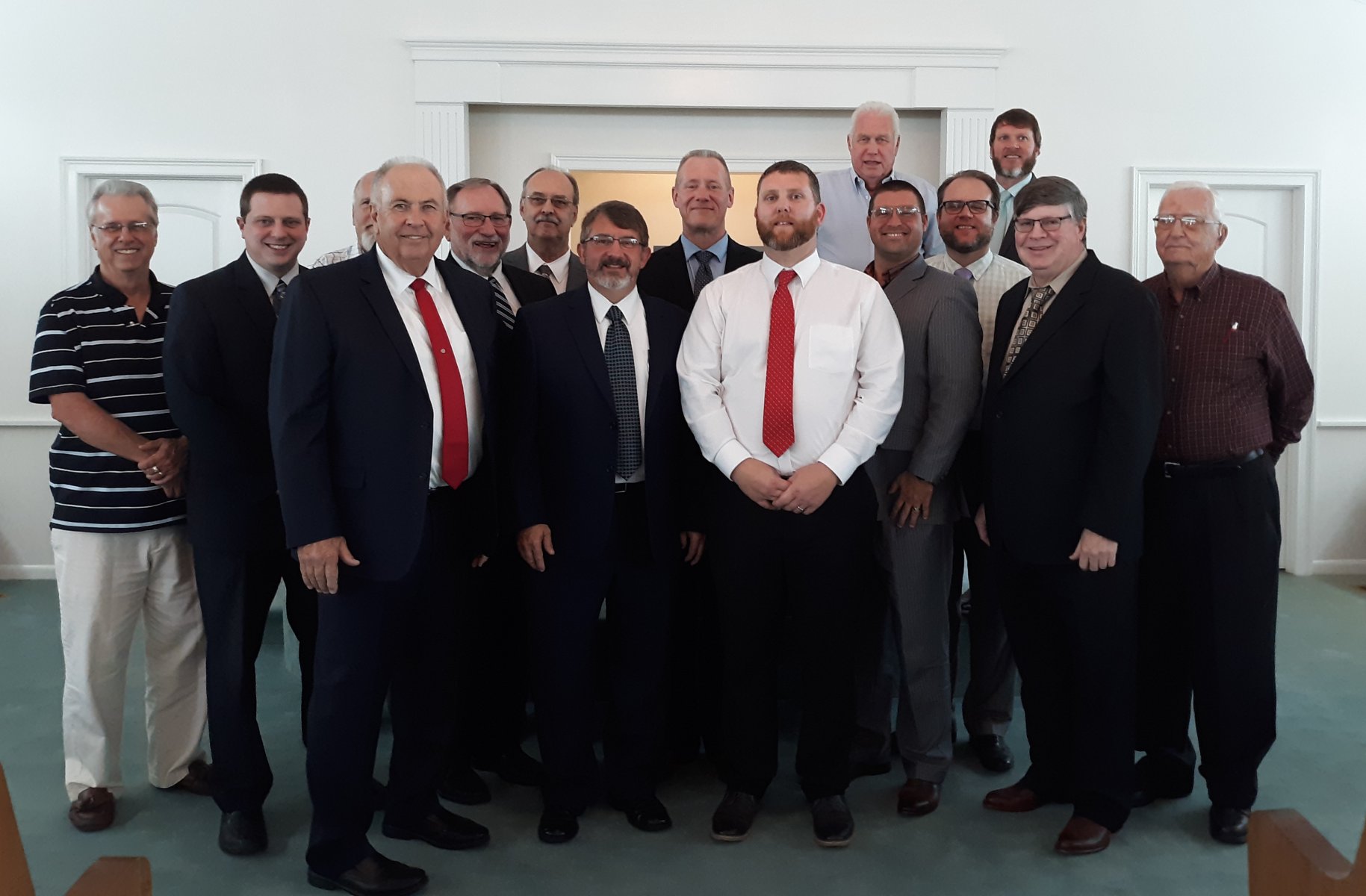 Ordination service for Brother Adam Hollis to the Office of Deacon. September 15, 2019.
Attending Elders & Deacons:
1st Row: Elder Eddie Hicks, Elder David Scarbrough, Deacon Adam Hollis, Deacon Josh Arnold, Elder Tim Stepp, Deacon Macon Work
2nd Row: Deacon James Glidwell, Elder Chase Harrison, Deacon John Daycus, Elder Danny Ferrell, Elder Mike Roberts, Elder Paul Blair, Elder Ed Long
3rd Row: Deacon Ted L. Kelley, Brother Josh Hazelwood
---
2 Chronicles 5:6 (KJV)
Also king Solomon, and all the congregation of Israel that were assembled unto him before the ark, sacrificed sheep and oxen, which could not be told nor numbered for multitude.
Click here to read more!