Announcements
Ordination Service & Visiting Ministers
10/04/2010 -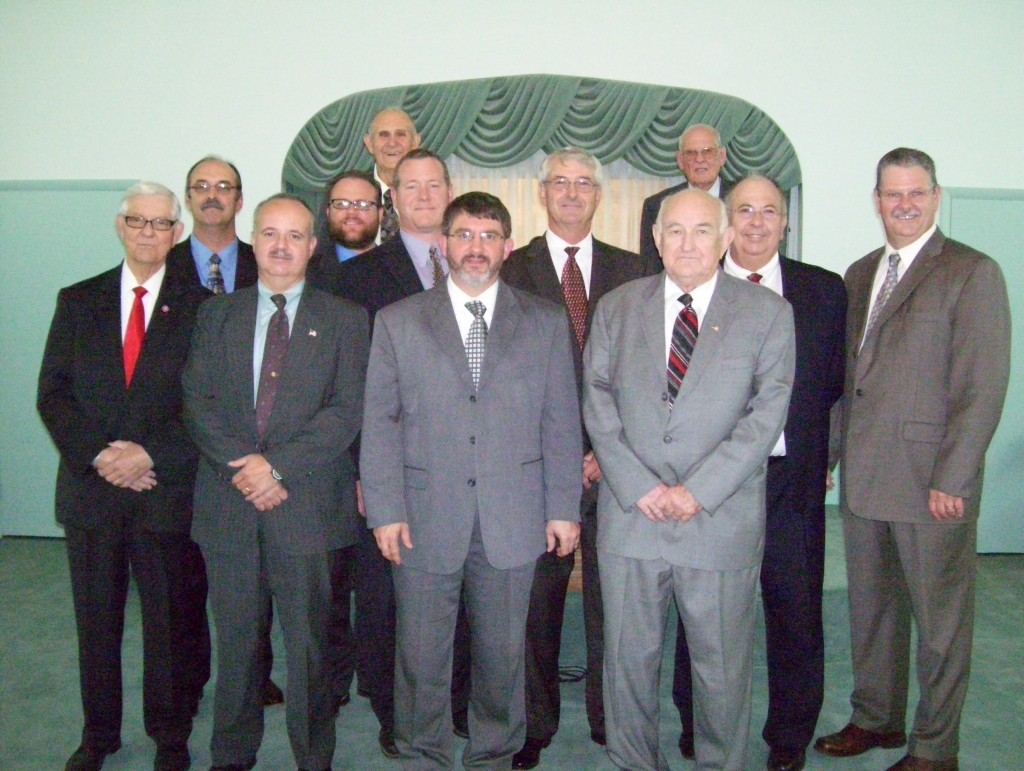 Visiting ministers at the Ordination service for Bro. David Scarbrough, October 3rd, 2010.
From left to right Back Row: Elder Loyce Fuller & Elder Maley Davidson
Center Row: Elder Mike Roberts, Elder Ed Long, Elder Paul Blair, Elder John Cooper, Elder Eddie Hicks, Elder David Harrison
Front Row: Elder Houston Patrick, Elder Randy Walker, Elder David Scarbrough, Elder T.L. Webb, Jr.
Not pictured, but in attendance: Elder Garland Broadway & Elder Tim Stepp
---
Jeremiah 21:1 (KJV)
The word which came unto Jeremiah from the LORD, when king Zedekiah sent unto him Pashur the son of Melchiah, and Zephaniah the son of Maaseiah the priest, saying,
Click here to read more!