Announcements
Find us on Facebook!
04/14/2012 -
Be sure to Like us on Facebook & Tell your friends!
https://www.facebook.com/MacedoniaPrimitiveBaptistChurch/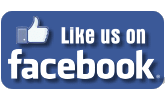 ---
1 Chronicles 27:24 (KJV)
Joab the son of Zeruiah began to number, but he finished not, because there fell wrath for it against Israel; neither was the number put in the account of the chronicles of king David.
Click here to read more!