Announcements
Find us on Facebook!
04/14/2012 -
Be sure to Like us on Facebook & Tell your friends!
https://www.facebook.com/MacedoniaPrimitiveBaptistChurch/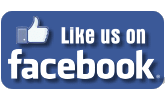 ---
Leviticus 1:17 (KJV)
And he shall cleave it with the wings thereof, [but] shall not divide [it] asunder: and the priest shall burn it upon the altar, upon the wood that [is] upon the fire: it [is] a burnt sacrifice, an offering made by fire, of a sweet savour unto the LORD.
Click here to read more!