Announcements
Find us on Facebook!
04/14/2012 -
Be sure to Like us on Facebook & Tell your friends!
https://www.facebook.com/MacedoniaPrimitiveBaptistChurch/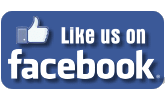 ---
1 Kings 15:5 (KJV)
Because David did [that which was] right in the eyes of the LORD, and turned not aside from any [thing] that he commanded him all the days of his life, save only in the matter of Uriah the Hittite.
Click here to read more!