Announcements
Find us on Facebook!
04/14/2012 -
Be sure to Like us on Facebook & Tell your friends!
https://www.facebook.com/MacedoniaPrimitiveBaptistChurch/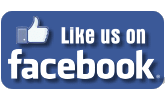 ---
2 Chronicles 8:15 (KJV)
And they departed not from the commandment of the king unto the priests and Levites concerning any matter, or concerning the treasures.
Click here to read more!